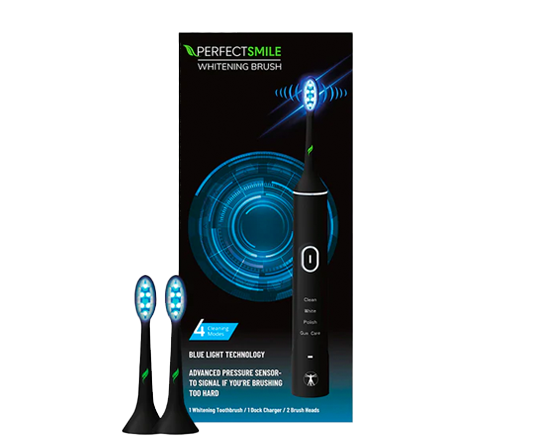 Perfect Smile Whitening Brush - FTC
Ready to turn heads? The Perfect Smile Whitening Brush is a state-of-the-art electric toothbrush that can help you achieve a brighter, more beautiful smile everyone around you will notice.
The Whitening Brush helps remove tough stains, like those from coffee and red wine, that have built up over the years. It's also easy to use and very gentle on teeth and gums. All it takes is 2 minutes, twice a day!
Eliminates Tough Stains
Helps Whiten Teeth Faster
90-Day Money Back Guarantee